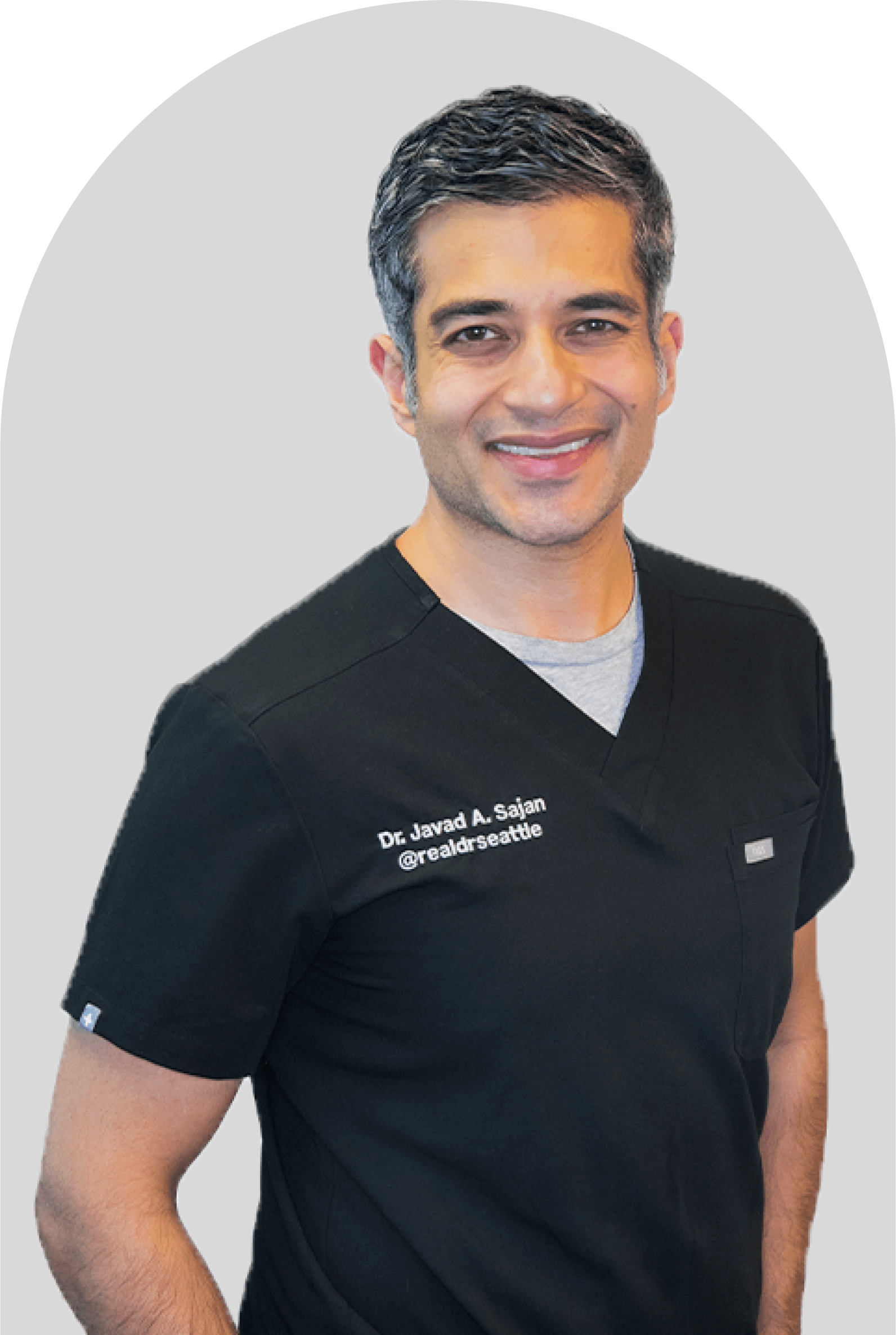 Dr. Sajanis dedicated to the patients he serves and to the betterment of cosmetic and reconstructive surgery. His practice focuses exclusively on cosmetic and reconstructive surgery of the face and body.
Over the years, Dr. Sajan has expanded not only his surgical skills, but also the field of cosmetic surgery. He has become one of the leading international experts in cosmetic surgery and a highly sought-after physician. Dr. Sajan's client list is extensive, diverse, and spans the globe.
Dr. Sajan is frequently invited to be a guest lecturer to other cosmetic and reconstructive surgeons both nationally and internationally.
He also has been a guest lecturer to such key medical organizations! For example, the American Academy of Cosmetic Surgery, the American Academy of Facial Cosmetic and Reconstructive Surgery. As well as, the Midwest Head and Neck Consortium, the American Society of Pediatric Otolaryngology, the American Academy of Otolaryngology Head and Neck Surgery, the Academy Surgical Congress, the Society for Ear, Nose, and Throat Advances in Children, and the Minnesota Academy of Otolaryngology.

One very important part of Dr. Sajan's commitment to this highly specific medical discipline is furthering the knowledge and techniques of cosmetic and reconstructive surgery. He has been involved in clinical research for more than a decade! In 2011 he was one of a select group of physicians in the United States to be awarded the prestigious CORE Grant. This grant has been used to create a model that other plastic and reconstructive surgeons can use to learn surgery.
In 2012, Dr. Sajan created the Advanced Facial Simulator. It is the only validated facial simulator in the world! Surgeons around the world are using it to teach and practice cosmetic and reconstructive surgery.
Today, the Special Olympics is a Global movement with over 4.7 million athletes competing in 169 countries. Through its programming in sports, health, education and community building, the Special Olympics has changed the lives of many people with intellectual disabilities. It is able to remove barriers and stigmas that people with intellectual disabilities face, and to share with the community the gifts and talents they possess. Dr. Javad Sajan is honored to be apart of such an amazing movement.
Dr. Sajan's research has been published in numerous peer-reviewed journals. Journals including, The Journal of Surgical Research, JAMA Otolaryngology-Head & Neck Surgery, Archives of Otolaryngology, and JAMA Facial Plastic Surgery. He is also the editor of the textbook, Aesthetic Laser Therapy: Principles, Medical Applications, and Long-Term Effectiveness, published in 2015 by NOVA Science Publishers.
In addition to Dr. Javad Sajan's own surgical practice, collaboration with peers, public speaking engagements,and publications, Dr. Sajan is actively engaged in humanitarian work. He is the founder and director of United Medical Aid, which a non-profit organization dedicated to providing pro bono surgery to children who have craniofacial abnormalities. Dr. Sajan's most recent medical missions have been to the Dominican Republic (where he completed 34 reconstructive surgeries), and two weeks of reconstructive surgery work in Kibiti-Rufiji, a town in Tanzania, Africa.
Dr. Sajan and the Allure Esthetic team also have made a special supportive commitment to women who have been the victims of domestic violence. As with his other humanitarian work, Dr. Sajan provides reconstructive surgery to these courageous women survivors on a pro bono basis.
Dr. Sajan has been featured in several national publications including Cosmopolitan, National Enquirer, and Insider.